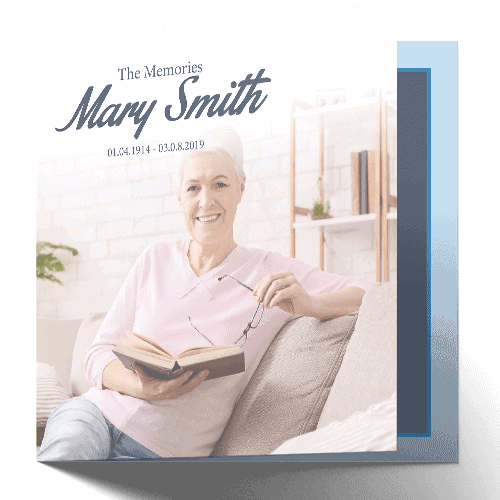 The death of someone close to us is probably one of the most devastating experiences that we will ever face. The loss and pain can strike very deeply.
We have recently added a new range of lifetime cards to our memorial card range. We wanted to create something positive, to celebrate the life and achievements of a loved ones passing. Unlike a memorial card, bookmark, or wallet card, a Lifetime Card is an extra special way to pay tribute to them.
About Our Lifetime Cards:
Our new memorial Lifetime Cards range have been beautifully and sympathetically designed by a local Irish Designer. Each card has been individually designed to allow each card to be personalized with your photos, verses, and text.
How to Order Your Cards:
You can fill out the form on each card product page or you can email us with your ideas as to what you would like included in your card.
Each Lifetime Card comes with 3 double-sided sections, printed on the highest quality coated artboard and finished with a high gloss laminate. Please email or message us if you require a sample pack of our cards if you wish to see what they would look like before ordering.  
You can see our latest range of memorial lifetime cards by clicking here.